Mocon expands focus on European healthcare market
Appoints Peter Schloesser as European Business Development Manager – Healthcare
Peter Schloesser
Mocon, a US manufacturer of package integrity instrumentation, is expanding its European healthcare market focus with the appointment of Peter Schlösser as European Business Development Manager – Healthcare.
The company will be placing increased effort on helping pharmaceutical, medical device, life science and related companies improve package material selection and testing process.
For the past nine years, Schlösser has been Product Manager for package testing and gas analysing at Lippke, a Mocon company based in Neuwied, Germany. He brings significant food and pharma application experience, coupled with material knowledge, to the new role.
Mocon aims to help healthcare product manufacturers improve package performance, minimise costs and improve speed-to-market by deploying its arsenal of instrumentation and related testing services.
'The healthcare market is growing globally and manufacturers keep pushing the envelope. As a result, they can often find themselves developing products and evaluating packaging structures for which they have no prior experience. With instrumentation installations and lab services in more than 75 countries on six continents, Mocon has extensive knowledge which can help shorten manufacturers' learning curve,' said Ed Emerson, Business Development Manager for pharma and medical at Mocon.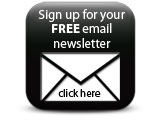 Schlösser will be based at Neuwied, but will be supported by Mocon's worldwide laboratory, instrumentation and sales network.
Companies