Multimill system built in an isolator
Customised Alpine multimill system for processing APIs unveiled at New Lounges
The multimill system is suitable for processing highly active pharmaceutical substances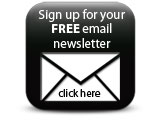 Alpine multimill systems for processing highly active pharmaceutical substances are under continuous development to keep abreast of increasing customer demands. At the New-Lounges exhibition in Karlsruhe, Germany, this week, Hosokawa Alpine showed an isolator with integrated multiprocessing system for operation as either a fine impact mill, an opposed jet mill or a spiral jet mill.

The advantages of the multimill systems are, on the one hand, the reduced investment and validation costs and, on the other, minimal space requirement and low training requirements.

With the multiprocessing system, customers are guaranteed the safe processing of pharmaceutical active substances with an OEL <50 ng/m3. Over and above this, an isolator system with three integrated mill types for fine milling, classifying-milling and micronisation offers a high degree of flexibility for a great variety of different products and fineness values.

In addition, the system can be optimised without any trouble to cope with different batch sizes by changing just a very few components. The multimill system is thus suitable for processing highly active pharmaceutical substances with batch sizes ranging from just a few grams for r&d applications right up to production-scale applications.

What is new about the configuration unveiled at the show is that it has a totally integrated gravimetric feed metering screw that requires no cables, no load cell and no weighbridges inside the isolator. And because the entire loss-in-weight feed control system is located in the technical zone, elaborate cleaning and decontamination of a balance inside the isolator is no longer necessary.

The system is also equipped with a completely integrated automatic product filter (patent pending). The configuration unveiled at the show needs no rigid filter housing in the isolator; it enables the separation of process gas and isolator gas; and means there is no contamination of the inside isolator surfaces caused by ultrafine particles.

The milling and filtration chambers in the isolator are hermetically sealed using inflatable seals. The integrated control cabinet and the technical zone can be rinsed with air introduced under pressure and the system is laid out for use in an ATEX zone.


Companies