Mutabilis joins European ENABLE to fight antibiotic resistance
Mutabilis, a specialist in the discovery of new therapeutic approaches to treat resistant bacterial infections, has been selected by the European ENABLE project (European Gram-negative Antibacterial Engine), which aims to improve the development of antibiotics against infections caused by multi-resistant Gram-negative bacteria
The European Commission and the EFPIA (European Federation of Pharmaceutical Industries and Associations) launched the Innovative Medicine Initiative (IMI) in 2008, with the aim of speeding up the development of new medicines.
The initiative includes a designated programme titled, New Drugs for Bad Bugs (ND4BB) for fighting antibiotic resistance in bacteria.
With an overall budget of more than €88 million ($104M) for the period from 2014 to 2020, ENABLE, the third ND4BB project, specifically aims to combat infections caused by Gram-negative bacteria.
Successful applicants receive financial support as well as access to the research platform, enabling close collaboration between public research laboratories and private enterprises to accelerate the discovery and development of new antibiotics through to Phase I trials.
Antibiotic resistance is a major public health concern resulting in an increase in complications, in the length of time spent in hospital and in the number of deaths and its public cost is extremely high.
There is an urgent need for new antibacterial medicines. Only two new classes of antibiotics have reached the market in the last 30 years and there are very few new molecules in R&D, particularly for Gram-negative bacteria.
Mutabilis is working on Dabocillins, a family of innovative compounds that specifically target PBPs (Penicillin-Binding Proteins).
These new antibiotics have a crucial advantage over the beta-lactams in that they are impervious to beta-lactamase-induced resistances. They are effective against Gram-negative bacteria such as carbapenem-resistant Enterobacteriaceae (CRE) and potentially, P. aeruginosa.
Under the ENABLE consortium arrangement, 75% of expenditure incurred up to Phase I trials will be reimbursed, throughout the period of collaboration. In addition to this financial support, Mutabilis has access to the research platform's technical resources and benefits from its specialists' expertise.
Dr Stéphane Huguet, Chairman of Mutabilis, said: "We joined ENABLE in July this year. Securing this grant is a clear recognition of the quality of our innovative research. In accessing its platform of services and receiving the advice of specialists in the field, we have a fantastic opportunity to speed up the development of our compounds and secure the company's future."
Anders Karlén, Manager at ENABLE, and Professor at Uppsala University, said: "We welcome the Mutabilis programme into the Innovative Medicines Initiative ENABLE project. Mutabilis brings a series of promising molecules into the ENABLE antibacterial pipeline that will be developed further in a public-private partnership context. We very much look forward to working with the team from Mutabilis."
Neil Pearson, Project Coordinator at ENABLE and Director of medicinal chemistry at GlaxoSmithKline, said: "We believe that this collaboration in a public-private partnership context is an excellent way to develop novel classes of antibiotic drugs."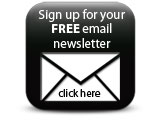 ND4BB's ENABLE project received funding from the IMI JU (Innovative Medicines Initiative Joint Undertaking) via Grant Agreement No. 115583. The funding comprises a financial contribution from the seventh European Framework Programme for Research and Technological Development (FP7/2007-2013) and contributions in kind from companies that are part of the EFPIA (European Federation of Pharmaceutical Industries and Associations).
Companies