Nanoform appoints Head of US Sales
Nanoparticle medicine enabling company, Nanoform, has appointed Sally Langa as Head of US Sales. The new role will enable Nanoform to continue its rapid growth with a strengthened presence in the US market.
As Head of US Sales, Sally Langa will drive business development in this key region. Together with the rest of the commercial team, she will introduce and accelerate growth of Nanoform's technology platform to major Pharma and Biotech companies in the US market.
Sally Langa has more than 30 years of successful track record in senior business development positions in the field of formulations, tackling poorly soluble drugs. She has previously worked as Vice President, Global Business Development, Development and Analytical Services for Catalent Pharma Solutions and has also held other senior roles at Halo Pharmaceutical and Patheon. Sally Langa also brings valuable experience and an extensive network as a former member of the Drug Chemical and Associated Technologies (DCAT) Board of Directors and Technology Committee.
The appointment comes at an exciting time for Nanoform, which recently filed for GMP status with the Finnish Medicines Agency, FIMEA.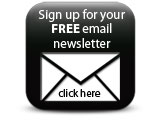 Professor Edward Hæggström, CEO, said: "I am delighted to welcome Sally Langa to Nanoform. The US market is the largest in the world, and with this key appointment, we are now well positioned to build upon our current traction in this region."
Featured Companies