Nanoform appoints new head of investor relations
Henri von Haartman will be the company's new Director of Investor Relations
Henri von Haartman
Nanoform has appointed Henri von Haartman as Director of Investor Relations. The newly created role will enrich investor relations as Nanoform seeks to further its shareholder base and continue its international growth, including expansion into the US market.
Henri von Haartman has over 20 years' experience as an equity capital markets and investment banking manager for global and local tier 1 investment banks. This includes experience in senior positions at Deutsche Bank and Salomon Brothers, which later became Citigroup Global Markets. His most recent role involved successfully building the equity capital market for a Swedish investment banking company.
The appointment follows the nanotech provider's rapid growth during the last year, with the employment of internationally renowned experts in senior positions facilitating expansion into international markets.
The role of Director of Investor Relations will ensure that the value of Nanoform's proprietary nanonisation technology is effectively communicated to global investors.
Albert Hæggström, CFO of Nanoform, said: "I have known many professionals in the global finance industry over the years, but Henri truly stands out. His drive and expertise are evidenced by his exceptional track record. I am really pleased that he has joined the Nanoform team and look forward to working with him as our industry-changing technology is introduced to international investors."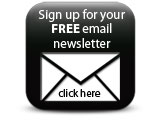 Commenting on his appointment, Henri von Haartman said: "Nanoform provides unparalleled nanonisation technology, with the potential to become the gold standard in nanoparticle engineering and offer outstanding added value to the pharma industry. I'm truly honoured to accept this opportunity and sincerely look forward to working with the Nanoform team and leading institutional investors around the world."
Featured Companies