Nanoform creates new position
Dr Gonçalo Rebelo de Andrade has been appointed to the new role of Chief of Business Operations
Finnish-based Nanoform has created a new position that merges commercial and operational roles, Chief of Business Operations. The drug enabling nanotechnology company has selected Dr Gonçalo Rebelo de Andrade to fill the position.
The appointment comes at an important time in the company's evolution following recent investment in its people and facilities. The employment of a Chief of Business Operations is a significant milestone.
Andrade has business experience in the pharmaceutical and biotechnology fields, whilst also having substantial knowledge of particle engineering through his role prior to Nanoform at Hovione. Both strengths are pertinent to the role.
Edward Hæggström, Nanoform CEO said: "His background and experience in drug delivery will be a huge asset to the company."
Working with the Chief Commercial Officer, Christian Jones, Andrade will manage operational activities for new projects and coordinate activities within the company.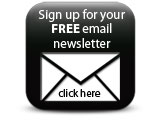 Commenting on his appointment, Andrade said: "I can see significant potential for the technology and I am looking forward to working with the team to deliver breakout growth".
Featured Companies