Nemaura Pharma wins UK Award for Innovation in drug delivery
Nemaura Pharma has been recognised for its excellence in innovation by the UK life sciences body Medilink UK
Nemaura Pharma has won a UK Award for Innovation in drug delivery, awarded by Medilink UK. Dr Faz Chowdhury received the award, which was sponsored by GovGrant, on behalf of the company at a ceremony in Coventry 25 April.
Nemaura had previously won the Medilink East Midlands award for Innovation and faced strong competition from other UK biotechnology businesses.
In its submission, Loughborough-based Nemaura cited the design and development of the Micro-Patch, a low-cost, disposable drug delivery device, which deposits a solid dose under the skin. Trials have shown Micro-Patch to be a highly consistent and effective method of delivering drugs such as vaccines.
Dr Chowdhury said: "I want to acknowledge the expertise and scientific brilliance of all my colleagues in accepting this award. We appreciate the accolade given by industry peers and by Medilink UK, which is extremely valuable as we continue to grow and bring new innovations to market."
This timely announcement coincides with World Immunization Week, an annual campaign run by the World Health Organisation (WHO) to highlight the importance of continuing funding and delivery of vaccines programmes to the world's most vulnerable populations.
The message to leading research and development organisations such as Nemaura is that it is vital to continue to invest in new technologies, which will have a long-term impact.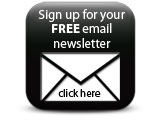 Dr Chowdhury continued: "Vaccines are one of the most cost-effective health tools ever invented. So our work in advancing the use of the solid dose form, eliminating the need for cold chain transport and storage, will contribute to drive down costs. We are committed to working with global partners to bring the Micro-Patch technology to market and to playing our part in the wider WHO goal of eradicating common diseases."
Companies