New RAININ Pipet-Lite XLS just got better
Additional ergonomic and performance benefits plus unique pipette calibration tracking
The new and improved Pipet-Lite XLS family of pipettes gives exceptional precision, accuracy and assurance
The new and improved Pipet-Lite XLS family of pipettes gives you exceptional precision, accuracy and assurance for all your liquid handling needs, Together with the ergonomics and comfort you deserve, these pipettes bring unique new asset management control to make your life in the lab easier.
The Pipet-Lite XLS is available in single-channel, 8 and 12 channel models plus adjustable spacer multichannel pipettes. Lighter springs, low-drag seals and RAININ's patented Magnetic Assist technology gives you a plunger that is smooth and accurate, yet requires less force than ever for ultimate ease of use and ergonomic safety.
For smoother rapid volume adjustment, even when wearing gloves, RAININ has improved the design of the snag-proof volume setting. Once you have selected a volume, the new easy-to-use lock mechanism prevents accidental volume drift, ensuring consistent delivery of results.
The Pipet-Lite XLS is the world's first pipette to be equipped with an RFID tag. This unique feature makes tracking of pipette inventory, calibration and maintenance easy and efficient and helps ensure compliance in regulatory controlled labs.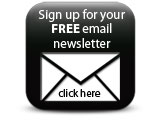 Anachem is currently offering special introductory prices for a limited time only: Pipet-Lite XLS single-channel pipettes are available from just £105 and save 30% on Pipet-Lite multichannel and adjustable spacer pipettes. To take advantage of these great prices visit www.anachem.co.uk.
Companies