New laboratory fume extraction system is quietly flexible
Unique joint construction this system allows air to pass through the joints without creating any unnecessary turbulence
The internal spring located in the first articulating arm joint supports the weight of the arm and provides stability
The new Fumex ME extraction system from Flextraction, supplier and manufacturer of local exhaust ventilation (LEV) products and the UK and Ireland representative for Swedish local fume extraction equipment manufacturer Fumex, is designed for use in laboratories, education facilities, electronics industry and similar environments.
The ergonomically designed 75mmØ Fumex ME has an energy saving, very low pressure drop producing a number of benefits to the user, including reduced ventilation noise measured in accordance with ISO standard 3643, no need for a larger diameter extractor and the ability to be integrated with other extraction systems.
A unique joint construction allows air to pass through the joints without creating any unnecessary turbulence, with the variation in pressure drop between the extractor in the working position and a full retracted extractor being minimal.
Suitable for either ceiling with a reach up to 2000mm or table mounting, the system can be rotated through 360º without the need for special sleeves or double wall brackets. Both the ceiling- and wall-mounted brackets are made of anodised aluminium for stability and easy fitting. The ceiling bracket is available in eight different lengths from 250mm – 2.0m and functions as a duct, avoiding the need for expensive external ducting.
Another feature of the ME system is the internal spring located in the first articulating arm joint to support the weight of the arm and provided stability. For a 2m length arm, the ME system can be fitted with a gas spring to support it.
The system is available in a number of configurations to meet customer requirements, including standard with polypropylene joints and aluminium tubes for most laboratory environments; PP with both joints and tubing in polypropylene for use with corrosive contaminants; ATEX with joints and tube in conductive polypropylene to meet ATEX directive 94/9/EC for use with contaminants in explosive environments; and ESD with joints in conductive polypropylene and aluminium tubes to meet EN61340-5-1 for use in the electronics industry.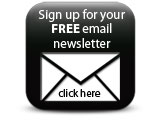 A number of hoods are available including suction nozzles, metal hoods also with a working light, dome hoods, square hoods and flat screen hoods.
Companies