New recruits bring two decades of compliance and data management experience to Veeva Europe
Guillaume Roussel and Francesca D'Angelo join the company
Veeva Systems, a US specialist in Cloud-based software for the global life sciences industry, has appointed Guillaume Roussel and Francesca D'Angelo to lead Veeva Network in Europe.
Veeva Network is a Cloud-based customer master solution offering key reference data; stewardship services; and a software application that delivers a single, global model for multi-country master data management, eliminating the need for separate MDM systems.
Roussel and D'Angelo have taken the roles of Director of Strategy for Veeva Network and Vice President of Veeva Network Data, respectively, and together bring over two decades of experience in life sciences compliance and customer data management to the company.
Over the course of 13 years at Cegedim, Roussel launched technology solutions to support the sales, marketing, and compliance needs of life sciences companies. He also led Cegedim's compliance business sector across Europe.
D'Angelo's career in the life sciences industry spans more than 12 years, with seven focusing on customer data solutions. In her new role, she will develop data products to support Europe's unique regulatory and commercial needs.
Before joining Veeva, D'Angelo led Cegedim's global field force in all corporate deals related to the company's data products.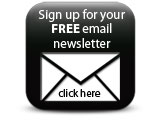 Veeva Network is part of Veeva Commercial Cloud, a unified set of applications that marries multichannel interactions, customer data, and compliant content.
Companies