New technology allows safe industrial use of nanoparticles
GEA Niro has helped to solve the problem of using nano-structured materials in a safe industrial environment
Concept for spray drying of nanomaterials
GEA Niro, a technology centre in GEA Process Engineering, has helped to solve the problem of how the extraordinary properties found in nano-structured materials can be used industrially, taking into account health, safety and environmental protection.

A team from the company has developed a method that makes it possible to bind suspended nanoparticles in a granular form to minimise the risk of handling particles. The work has been done within the framework of the EU-funded development project SAPHIR - Safe & Controlled Integrated Production of High-tech Multifunctional Materials and their Recycling (http://www.saphir-project.eu/).

The SAPHIR project requires nanoparticles to be used in controlled processes, without exposing people to health risks or damaging the environment. It includes 22 partners who together and separately are working to produce products that exploit the properties of nanoparticles.

"Our goal in GEA Process Engineering in participating in this research and development project from the outset, was to utilise and further develop our proven technology in spray drying to produce granules that bind nanoparticles," said Michael Wahlberg, head of the GEA Process Engineering Test and Development Centre. "Our technology makes it possible to produce non-dusty granules in a very safe manufacturing process."

GEA Process Engineering's involvement in the SAPHIR project has built on its process industry expertise. The technology used for immobilising nanoparticles is inspired by the drying technology used by GEA Process Engineering for the granulation of pigments and carbide powder

Concept for spray drying of nanomaterials - CIP cleaning
Until now handling nanoparticles in a manufacturing process has been a problem because the particles are difficult to control. In their dry form the nanoparticles have a low density, are electrostatic, and have airborne and surface properties that make them difficult to use on an industrial scale. Also their impact on health and the environment are unknown so it has been necessary to bind them into a liquid form for industrial use or storage. In all likelihood, the new granulation technique will find applications in contexts where a liquid form is not appropriate.

By binding nanoparticles into stable granules it is possible to control them in subsequent production processes. The new method creates granules with very stable and controlled properties, allowing granulated nanoparticles to be used directly in industrial production. It has been a key success criterion for researchers that nanoparticles, bound in a granular form, retain their specific properties, while remaining immobile.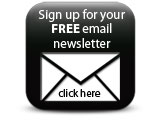 Since the granules are both safer and easier to handle, the total production costs for the finished goods are lower. Transportation costs of nanostructured granules are also reduced significantly compared with the transport of suspensions of nanoparticles that typically cannot be obtained in high concentrations.
Featured Companies