Newcomer Quell Therapeutics appoints Iain McGill as CEO
The company was founded in March 2019, in a partnership between prominent experts from King's College London, University College London, and Hannover Medical School
Iain McGill, new CEO
Quell Therapeutics, a biotechnology company focused on developing engineered T regulatory (Treg) cell therapies, has appointed appointment Iain McGill, as Chief Executive.
McGill is a leading pharmaceutical executive with extensive relevant experience having spent the majority of his 25 years in the industry in the area of solid organ and cell transplantation.
Quell Therapeutics was founded by Syncona in March 2019, in partnership with six prominent experts from King's College London (KCL), University College London (UCL) and Hannover Medical School, in the exciting field of T regulatory cells (Tregs).
Tregs are a subset of T cells capable of down-regulating the immune system. Quell Therapeutics is developing therapies which harness the suppressive capacity of Tregs to address several conditions of immune dysfunction utilising gene-modified cells. The company aims to address a range of conditions including solid organ transplant rejection, autoimmune and inflammatory diseases.
Syncona led the Series A financing committing £34.0 million with a further £1.0 million being contributed by UCL Technology Fund.
Elisa Petris, Partner of Syncona Ltd, said: "We recently founded Quell Therapeutics in order to build the leading Treg cell engineering company with the potential to develop first-in-class therapies in an innovative field and are delighted to have appointed such an experienced pharmaceutical executive as Iain as Chief Executive to lead the Company. We have brought together a talented team of world-class leaders in their respective fields in the founding team and we look forward to building out the executive team and working with them as we deliver on the Company's goal of becoming the leader in treating conditions of immune dysfunction using engineered Tregs."
Iain McGill, Chief Executive Officer of Quell Therapeutics added: "I am delighted to be leading such an exciting company. With Syncona's vision and the backing of
leading experts in the Treg field, cell engineering, solid organ transplantation and autoimmune diseases from KCL, UCL, and Hannover Medical School, Quell Therapeutics has a real opportunity to bring transformational therapies to patients who are in need of safer and more effective therapies to manage their conditions."
Iain McGill (Chief Executive Officer) brings to Quell Therapeutics a track record established over 25 years in the pharmaceutical business; 15 of which focused specifically in the field of solid organ and cell transplantation.
Prior to joining the company, McGill served as Senior VP of Europe and Rest of World for Jazz Pharmaceuticals, an international biopharmaceutical company, where he was instrumental in growing an international footprint for Jazz and was an integral member of the management team.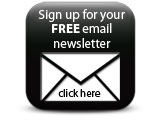 He has lived and worked in the UK, Switzerland, Canada and the US across both large multinationals and small start-up businesses and holds a BSc in Biochemistry from the University of London.