Nicox appoints Dr Tomas Navratil Head of Development
Nicox, an international ophthalmic company, announced the appointment of Dr Tomas Navratil, as VP and Head of Development, effective 1 January, 2018.
In this newly-created position, Dr Navratil will be responsible for leading all of the Company's non-clinical and clinical development activities, and will report to Dr Michael Bergamini, Executive VP and Chief Scientific Officer of Nicox.
"Dr Navratil has broad drug development experience spanning from the bench all the way through regulatory approval, including expertise in ophthalmic therapeutics, medical devices and extended release drug delivery," said Dr Michael Bergamini, Chief Scientific Officer of Nicox.
"His extensive background will be extremely valuable to Nicox as we continue to progress our pipeline candidates NCX 470 and NCX 4251 towards mid-stage clinical development, and take our next generation of discovery-stage NO-donating compounds targeting glaucoma into preclinical development. We are excited to welcome Dr Navratil to the Nicox team."
Dr Navratil brings to Nicox a significant experience in the biotechnology industry and has been involved with the discovery and development of new chemical entities, novel medical devices, and biodegradable implant formulations focused on improving drug delivery, Phase 1-4 clinical programmes, and regulatory submissions to US Food & Drug Administration and the European Medicines Agency.
Prior to joining Nicox, he served as Senior VP of Development at Envisia Therapeutics, a privately held biotechnology company focused on the development of novel ocular therapies. In this role, Dr Navratil led development activities for a portfolio of extended release ophthalmic therapies targeting the indications of glaucoma, age-related macular degeneration (AMD), diabetic macular edema (DME) and cataracts.
Prior to Envisia Therapeutics, he was at Parion Sciences, where he served as Executive Director of Clinical Research and Product Development. Previously, Dr Navratil held several director-level positions in drug discovery and clinical development at Inspire Pharmaceuticals, most recently as Director, Medical & Scientific Affairs.
He has been awarded multiple patents and authored multiple publications on ocular and pulmonary drug delivery and product development. He received his BS and PhD in Chemistry from the University of North Carolina at Chapel Hill, where he now serves on the Chemistry Department's advisory board.
"I am delighted to be joining Nicox, which has what I consider to be the industry's best pipeline in glaucoma and tremendously talented global team located in France, Italy and the US," said Dr Navratil.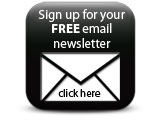 "This is an exciting time for Nicox as it pursues its strategy of becoming a fully-integrated ophthalmic pharmaceutical company. I look forward to working with the Nicox team to leverage our collective experience in ophthalmology and extended drug delivery to advance Nicox's products from research through development to approval and commercial launch."
Companies