Nicox to transfer commercial operations to new company led by GHO Capital
The deal values Nicox's operations at up to €26m
Nicox, a French ophthalmic company, is to transfer its European and International commercial operations to a new pan-European speciality pharmaceutical company led by GHO Capital.
The transaction values Nicox's operations at up to €26m.
Nicox will receive €9m in cash and a minority stake in the new company, which will combine Nicox's existing commercial infrastructure and portfolio including some products in late-stage development for Europe.
All rights to Nicox's unencumbered R&D pipeline programmes, including allergic conjunctivitis candidate AC170, and rights under the latanoprostene bunod agreement with Bausch + Lomb remain entirely with Nicox.
'This transaction brings significant external financial investment to Nicox's commercial operations in Europe, supporting the future growth of the business and allowing Nicox to focus on its global therapeutic R&D pipeline,' said Michele Garufi, Chairman and CEO of Nicox.
'Importantly, it enables us to remain involved in and benefit from the future value of the European and International commercial business that we have worked hard to develop over the last three years, without any further direct financial investment by Nicox in the commercial activities.'
Garufi added: 'We see this agreement as a true collaboration, bringing together GHO Capital's longstanding investment expertise and Nicox's commercial and therapeutic knowledge in the ophthalmology space. Nicox will remain involved in the new organisation as an equity stakeholder and as a business partner.'
Nicox said this is the result of its previously announced review of strategic opportunities for its European and International commercial operations, and is a key step in refocusing its resources on its R&D pipeline in ophthalmology.
The commercial organisation covered by this transaction currently markets more than 25 products directly in the top five European markets and through its distributors in more than 40 other markets. These assets will all be transferred to the new company.
The new company, which will include Nicox Pharma (France), together with its Spanish and UK operations, Nicox GmbH (Germany), Laboratoires Nicox (France) and Nicox Farma (Italy), is currently being structured by GHO Capital. It plans to acquire and in-license additional assets in the future. As a minority shareholder, Nicox will retain one seat on the Board of the new company.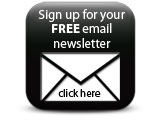 Under the terms of the transaction, Nicox will be responsible for completing, at its own cost, the development and regulatory approval in Europe of product candidates transferred to the new company. Nicox is eligible to receive reimbursement of some costs upon achievement of regulatory and commercial milestones associated with these product candidates.
Companies