Non-small cell lung cancer market to gain over $20 billion in value by 2025
The non-small cell lung cancer (NSCLC) market across the eight major markets (8MM) of the US, France, Germany, Italy, Spain, the UK, Japan and China is set to rise from $6.21 billion in 2015 to $26.71 billion by 2025, representing a very strong compound annual growth rate of 15.7%, according to research and consulting firm GlobalData
The company's latest report states that the impressive strength of the market during the next decade can be attributed to the increasing incorporation of premium-priced immune checkpoint inhibitors into the NSCLC treatment algorithm, the launch of new targeted therapies, and the rising incidence of the disease across the 8MM.
Cai Xuan, PhD, GlobalData's analyst covering oncology, explains: "In 2015, the NSCLC space was largely dominated by generic chemotherapy and targeted therapies, which accounted for around 94% of the market, while immuno-oncology sales accounted for just 6%. In 2025, that trend will be reversed, with 65% of the total NSCLC market going to immuno-oncology therapies, and the remaining 35% being split between chemotherapy and targeted agents."
"A major trend in corporate strategy is the pairing of programmed cell death protein 1 (PD-1) checkpoint inhibitors with other agents. In the crowded PD-1 space, as drugs with identical mechanisms of action are launched, players are looking for ways to boost efficacy in hopes of differentiating their product from that of their competitors."
Companies such as Merck, Roche, and Bristol-Myers Squibb are evaluating their PD-1 checkpoint inhibitors in combination with chemotherapies, targeted agents, and/or other immuno-oncology products.
In the targeted therapy arena, companies are developing novel therapies for previously unactionable mutations to address high unmet need in specific patient populations. For example, Kirsten rat sarcoma virus (KRAS)-mutant NSCLC makes up a significant (25–30%) share of the total NSCLC patient pool, yet there are no targeted therapies currently marketed for this segment of the population.
Xuan notes: "Eli Lilly's pipeline agent abemaciclib targets KRAS patients, yet its lack of efficacy is expected to severely limit its uptake, leaving opportunities for other KRAS targeted therapies to enter the space."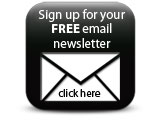 "In addition to novel therapies, companies are also developing second- and third-generation targeted therapies to provide better options for patients with actionable mutations. GlobalData expects these next-generation targeted therapies to take significant patient share away from their predecessors."
Companies