NovAliX signs chemistry services deal with Janssen-Cilag
Multi-year agreement will support French firm's drug discovery efforts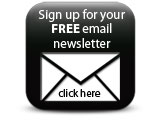 NovAliX, a privately held small molecule drug discovery company, has entered into a multi-year research services agreement for chemistry with Janssen-Cilag, France, to support its drug discovery efforts.

Under the terms of the agreement, NovAliX will provide chemistry support, exploiting organic synthetic expertise and biophysical capabilities to accelerate the drug discovery process.

Strasbourg, France-based NovAliX Group develops enabling chemistry and biophysical technologies to support the pharmaceutical industry's outsourcing needs from discovery to manufacturing.

With proprietary SPR technology, X-ray protein crystallography, supramolecular mass spectrometry and chemistry NovAliX offers comprehensive integrated services for small molecule drug discovery.


Companies