Novartis appoint Haseeb Ahmad as MD, UK and Ireland
Ahmad has also been appointed Country President UK and will be a member of the Novartis European Executive Committee
Novartis Pharmaceuticals UK has announced the appointment of Haseeb Ahmad as Managing Director UK and Ireland for the Pharmaceuticals business and Country President UK.
Ahmad said:
"I have greatly admired Novartis – it has a rich history and heritage, life changing medicines and an exciting pipeline."
He joins Novartis from Merck Sharp and Dohme, where he was Managing Director for MSD Greece, Cyprus and Malta.
Ahmed brings almost 20 years of experience in the industry at a multi-country and global level, including more than 13 years based in the UK.
"The UK is very important as a market," said Ahmad. "It is at the forefront of healthcare reform and through partnership with the NHS."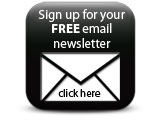 In the UK, Novartis develops, manufactures and markets medicines, devices and diagnostic tests to improve patient outcomes.
Companies