Novasep adds Christian Thiry as Chief Financial Officer
A key milestone in Novasep's senior management recruitment programme
Christian Thiry
Novasep, a France-based provider of global manufacturing solutions for life science molecules and fine chemicals, has recruited Christian Thiry as Chief Financial Officer.
The appointment follows that of Michel Spagnol as President and CEO in June and further strengthens Novasep's senior management team.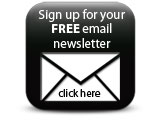 Thiry joins Novasep following a 30-year career in audit and finance executive management in the life sciences field. For the last 12 years he has been CFO and group executive committee member of biopharmaceutical firm Stallergenes, where he helped expand the company's business and grow its market capitalisation while increasing profits.
Companies