Novasep adds to facilities in Shanghai
To meet increasing demand in East Asia
Novasep, a French supplier of manufacturing solutions to the life sciences, has opened a new 2,000m2 facility in Shanghai Pudong district, China.
The firm says the plant, which includes 800m2 dedicated to new laboratory, piloting and FAT testing areas, will boost its process development and engineering capabilities to cater for increasing demand in China and East Asia.
The facilities will add to Novasep's 12 global synthesis and process sites in France, US, Germany, Belgium and The Bahamas.
Novasep launched its previous facilities in Shanghai in 2006, and quickly outgrew the site while doubling its staff to almost 50 people between 2010 and 2012.
By increasing engineering capabilities, Novasep will expand output for its turnkey purification process solutions for its key markets:
Industrial biotech: fructose, starch sweeteners, organic acids, amino acids, bulk antibiotics, nucleotides, polyols, white biotech applications, functional ingredients including whey products, oligosaccharides and omega 3
Biopharmaceuticals including recombinant proteins, peptides and biosimilars including monoclonal antibodies and insulin
Pharmaceuticals: especially optical isomers and certain anti-cancer APIs.
Jean de Lataillade, general manager of Novasep Asia, commented: 'With food and feed industry ingredient volumes rising above 100,000 tons per year in some Chinese productions, this requires more cost effective and environmentally friendly processes, and strong engineering capabilities.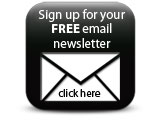 'The Shanghai site will further enable Novasep to compete globally in both low volume pharma markets, as well as large volume industrial biotech markets.'
Companies