Novasep makes two managerial appointments
Corporate quality director and director of Novasep Belgium
Novasep, a French supplier of purification and production solutions for the life sciences industry, has made two new managerial appointments.
Jean-Claude Romain
Jean-Claude Romain has become corporate quality director, a newly created position, and a member of Novasep's executive committee, while Alain Lamproye joins Novasep Process, the company's biomolecules division, as director of Novasep Belgium and joins the management committee of Novasep Process.
Romain brings to the whole Novasep group his experience of quality and industrial production management, acquired at several international pharmaceutical companies (including Sanofi-Aventis, Laboratoires Galderma and Johnson & Johnson) and more recently at Novasep Process.
Lamproye has held several site management and production management positions at Eurogentec and more recently within the Merck Serono group.
Alain Lamproye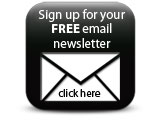 He has taken over the management of Novasep's two Belgian sites, which are located south of Brussels. He heads a team of more than 100 people, who specialise in custom biopharmaceutical manufacturing and are experts in the production of viruses, viral vectors, monoclonal antibodies and recombinant proteins, and in the development of innovative compounds such as antibody-drug conjugates (ADCs).
Companies