Novo Holdings acquires BBI Group
BBI is headquartered in South Wales and employs more than 400 employees across its sites in seven countries and four continents
Novo Holdings has acquired BBI Group, a supplier of products and services to the global diagnostics and life sciences industries, for more than $563m (£400m). Novo will be the majority shareholder of the company.
BBI provides reagents and immunoassay development, lateral flow development, diagnostic manufacturing services, and smartphone reader technologies to a customer base that includes Thermo-Fisher, Merck and Siemens. The company's BBI Solutions brand provides a range of products, including antibodies, antigens, labels, complementary reagents and point of care tests.
"We are proud to be the next owners of BBI. Diagnostics is a very attractive space which, with an enhanced global focus on preventative medicine, will play an increasingly important part in improving health outcomes for patients around the world. We see tremendous opportunities for both organic and inorganic growth for the company. Novo Holdings is looking forward to contributing its considerable industry expertise and extensive network in supporting the talented team at BBI," said Johan Hueffer, Senior Partner at Novo Holdings.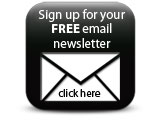 Mario Gualano, Group CEO of BBI, said: "We are delighted to be working with Novo Holdings, a team with a strong track record and a shared vision for growth and innovation. In the last five years, we have grown revenues and profitability considerably through investing in our products and services, people, and world-class infrastructure. We now have a fully invested and scalable platform to deliver future growth in a large and fast-growing market."
Companies