Novo Nordisk buys rights to Eligen technology
Biotechnology | Finance | Research
For oral formulations of insulin for treating diabetes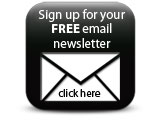 Danish healthcare company Novo Nordisk has bought the rights to Emisphere's Eligen technology for oral formulations of insulin, which have the potential to treat diabetes, for US$57.5m.

This is the second licensing agreement between the two companies – the first agreement for the development of oral formulations of GLP-1 receptor agonists, currently in a Phase I clinical trial, was signed in June 2008.

Novo Nordisk says the new insulin agreement includes US$57.5m in potential product development and sales milestones to biopharmaceutical firm Emisphere, based in Cedar Knolls, New Jersey, US, of which US$5m will be the minimum first year payment, as well as royalties on sales. Further financial details of the agreement were not revealed.

Under the new agreement, Novo Nordisk takes responsibility for the development and commercialisation of the product candidates.

'This is an encouraging agreement on a promising technology for oral administration of proteins,' said Peter Kurtzhals, senior vice president, Diabetes Research Unit at Novo Nordisk.

Emisphere's broad-based drug delivery technology platform uses proprietary, synthetic chemical compounds, known as Emisphere delivery agents, sometimes called carriers.

The company says the Eligen technology makes it possible to deliver a therapeutic molecule without altering its chemical form or biological integrity.


Featured Companies
See also