OIML-compliant weights from METTLER TOLEDO
New adjustable-cavity weights from METTLER TOLEDO are ideal for routine balance testing in production environments
METTLER TOLEDO launches its Standard Line precision test weights. Produced according to ISO 9001 guidelines, all Standard Line weights conform to US Food & Drug Administration standards and fulfil Organisation Internationale de Métrologie Légale (OIML) R111 requirements to ensure measurements comply with applicable regulations.
Accurate and durable Standard Line knob-style test weights range from 1 mg up to 20 kg to meet the routine testing needs of nearly any balance or application. Both knobs and sheet weights are made of high-quality stainless steel. The elimination of specialised equipment required for adjustment reduces the time and expense associated with test-weight maintenance.
In addition to being easily adjusted for ongoing process accuracy, the Standard Line resists dust and moisture, adding to the weights' long-term stability. Weights can be cleaned with alcohol to reduce cross-contamination risk. This can be particularly critical in food, pharma and chemical processing environments.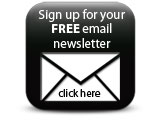 Weights are available singly or in sets and are delivered in durable, shock-resistant boxes that conform to FDA standards. This keeps weights clean and protects them from accidental damage.
Companies