PCI's acquisition of Penn Pharma and Biotec provides customers with a world-class service
Contract Manufacturing | Ingredients
The three companies offers a unique combination of experience and expertise delivering an integrated molecule-to-market service
PCI acquired Penn Pharma and Biotec Services International in 2014
In 2014, PCI acquired both Penn Pharma and Biotec Services International and through careful integration of the three companies offers a unique combination of experience and specialist expertise delivering a fully integrated molecule-to-market service.
PCI is committed to providing an unparalleled customer experience with its clinical and commercial manufacturing and packaging services including contained manufacturing of potent products at its world-class facility in South Wales.
The innovation and vision of the PCI board has created an exceptional pharmaceutical outsourcing company, offering solutions that increase speed to market and deliver commercial success for its customers.
Each of the three original companies has expertise in providing bespoke and select services to their respective customer base. By combining this expertise and resources, PCI is able to deliver a company with global reach offering general and specialist services in line with customer demand.
The Biotec heritage provides specialist expertise in clinical cold chain storage and distribution, supporting global projects across a range of temperature conditions including controlled room temperature 2–8°C, –20°C, –40°C, –80°C and specialisation in products requiring –196°C.
Penn Pharma's specialism lies in drug development, manufacturing and packaging services
A recent expansion quadrupled the capacity to store, package and ship cold chain products, and includes a second purpose-built facility for the storage of Advanced Therapeutic Medical Products (ATMP) at –196°C. ATMPs include gene therapies, somatic cell therapies (stem cells) and tissue engineered products.
Penn Pharma's specialism lies in drug development, manufacturing and packaging services. In more recent years, the Penn site undertook a number of investment programmes including a purpose-built contained manufacturing facility for the development and manufacture of highly potent products. This was followed by a large-scale commercial manufacturing suite and most recently, investment in roller compaction technology. The developments have further expanded its service offering, providing additional solutions for growing market demand.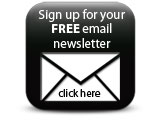 The acquisition of both Penn Pharma and Biotec Services International, perfectly complements US-based PCI's growth in clinical and commercial packaging services in North America and Europe. The resulting business expands PCIs growing presence in outsourced partnerships for drug development and commercialisation. By combining resources, PCI is able to partner with customers at the very earliest stages of drug development through to commercial launch and its recognised subject matter experts ensure the best possible solution through true partnership working.
Featured Companies
See also