PE firm acquires Aldevron
Contract Manufacturing | Finance
The CDMO from North Dakota has additional operations in Madison, Wisconsin, and Freiburg, Germany
Aerial view from the northwest showcases the company's 14-acre planned campus in North Dakota
The EQT VIII Fund has entered into an agreement to acquire a majority interest in Aldevron. Following the close of the transaction, Swedish EQT will own a majority interest in the CDMO.
Aldevron is a global supplier of GMP, GMP-Source and research-grade plasmid DNA used in commercial, clinical and research stage gene therapies, as well as proteins, antibodies and mRNA.
Headquartered in the North Dakota US, the CDMO has additional operations in Madison, Wisconsin, and Freiburg, Germany. The company employs approximately 400 people worldwide and serves more than 4,800 clients, including leading academic and research institutions, pharmaceutical and biotechnology companies.
EQT will help advance Aldevron's R&D and innovation efforts as it continues to support the rapidly growing field of genetic medicine by providing critical input for the development of new life-saving therapies. EQT will also support Aldevron with investments in additional production capacity at its Fargo campus, furthering its position as a key employer in North Dakota.
Eric Liu, Partner at EQT Partners and Investment Advisor to EQT VIII, said: "EQT has followed the life science tools and gene therapy market closely for many years, and we believe Aldevron is uniquely positioned as a critical supplier to this rapidly growing market. The company helps its clients deliver leading-edge therapies that address previously uncurable medical conditions and improve patient lives around the world."
Morten Hummelmose, Chairman of EQT Partners and Head of EQT Equity US, said: "This transaction represents another important milestone for EQT in the US. EQT VIII has now invested in US businesses within each of our three core sectors, Healthcare, TMT and Business Services, and we are excited to continue EQT's successful track record of developing companies across these industries."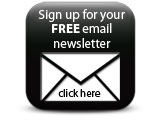 The transaction is expected to close by year-end, subject to regulatory conditions and approvals.
Companies