PSL coupling gives contained transfer
PSL has gained the worldwide distribution rights to its contained transfer coupling, the PSL ChargePoint.
Designed in collaboration with Glaxo Wellcome, the PSL Charge Point allows safe transfer of powder and granular compounds, offering containment levels of at least 10µg/m³.
The multifunctional equipment can be used to 'seed' reactors using PSL SeedPoint and for clean-in-place operations, including a deep extension option. ChargePoint can also facilitate 'in process' visual validation and PSL LiftPoint is ideal for product transfer from process vessels in restricted areas.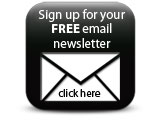 Manfactured in Hastelloy C22 or 316L stainless steel, with a near-mirror, hand-polished finish, or lighter weight polypropylene, ChargePoint is available with 2, 4 or 8in nominal bores. Both EPDM and PTFE seats are available.
Featured Companies