Parexel adds four executives to senior leadership team
All have been with the firm for a number of years
Parexel, a global biopharmaceutical services provider, has promoted four company executives. They will join the firm's most senior leadership team, the Business Review Committee.
David Godwin becomes Senior Vice President, Global Business Development; Michelle Graham steps up to Senior Vice President and Chief Human Resources Officer; Sy Pretorius takes the position of Senior Vice President and Chief Scientific Officer; while Joshua Schultz has been appointed as Senior Vice President, Worldwide Head of Parexel Access.
'Parexel has a history of growth, innovation and leadership that spans more than 30 years, and these leaders have played an important role in our success,' said Josef von Rickenbach, Chairman and Chief Executive Officer, Parexel.
Godwin joined Parexel in 1989 and is responsible for the business development efforts for many of the company's services. He will continue to manage global business development initiatives.
Graham came to the firm in 2015 and heads human resources. She will continue to manage this function, including recruitment and training.
Pretorius joined Parexel in 1996 and previously held leadership roles in various countries. He is currently Chief Scientific Officer and will continue to be responsible for the overall leadership of several service offerings, including the global early phase business, global medical services, quantitative clinical development and genomic medicine.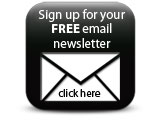 Schultz joined the firm in 2005 and oversees the global late phase business, which provides clinical research services in the peri/post-approval phases, including IIIb/IV clinical trials, observational research, market access, medical communications and patient safety services. He will continue to lead Parexel Access.
Companies