Paris to host inaugural HealthTech Investor Day
In June, under the patronage of French President, Emmanuel Macron, France Biotech will play host to a gathering of investors, pharma companies and healthtech companies to discuss health innovation
French and European healthtech companies, pharmaceutical firms and international investors will gather in Paris on 25 June, 2019 for HealthTech Investor Day (HTID).
Hosted by France Biotech, the non-profit organisation, the international conference at the Peninsula Hotel will discuss a common challenge for all smaller health innovators and start-up companies, sparking the interest of leading investors in the sector.
This first edition will feature one-on-one meetings with entrepreneurs, investors and pharmaceutical groups. It will also feature roundtables centred on health and investment issues. The details of these roundtables and their moderators will be released closer to the event.
In attendance will be many key players in the health innovation ecosystem and the whole event will be under the high patronage of Mr Emmanuel Macron, President of the French Republic.
The HTID is intended for publicly listed and private companies from the HealthTech sector (biotech, medtech, AI and e-health), whose market capitalisation is at least €20 million (for listed companies) or whose drug candidates are currently undergoing a Phase II study (for privately held biotech firms). For medtech companies, medical devices must have already obtained the CE marking in Europe or FDA approval in the US.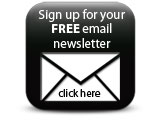 Maryvonne Hiance, Chairman of France Biotech, said: "By organising this day in France, we want to highlight the dynamism and value of the French and European companies striving to invent tomorrow's medicine."
Companies