Patheon adds soft gel capsule capabilities through Procaps partnership
Launches P-Gels in exclusive deal for North America, Europe and Asia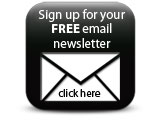 Patheon and Procaps have agreed to provide a new line of soft-gel product development and manufacturing services to the pharmaceutical industry.

The offering will be branded as 'P-Gels' soft gels and the partnership will give Patheon rights to market Procaps' soft gel technology and manufacturing capabilities in North America, Europe and Asia.

Procaps is a Colombia-based multinational company with more than 3,000 employees and manufacturing facilities throughout Latin America. It has been developing and manufacturing soft gel capsules since 1977 and currently has capacity to manufacture up to nine billion capsules a year.

'This exclusive agreement is part of our recently announced strategy to strengthen our core operations and product offerings,' said Jim Mullen, chief executive of Patheon.

'By combining Procaps' manufacturing capabilities and proprietary technology with our global experience, reach and customer service, we are positioned to provide our customers royalty-free soft gel capsule solutions for their products.'

The addition of commercial scale soft gel capacity to Patheon's full range of dosage forms, which includes parenteral, solid and liquid technologies, builds on the firm's SoluPath solution for compounds with solubility challenges.