Payne appoints Martin Dallas as md, Packaging Solutions
Will help position the firm as a total packaging solutions provider
Martin Dallas
Payne, a UK manufacturer of pressure-sensitive tear tape, and more recently labels, closures and seals, has appointed Martin Dallas as managing director.
Dallas joins Payne from Amcor Flexible Packaging, where he was sales and marketing director. He will be based at Payne's headquarters in Nottingham.
Prior to Amcor, Dallas held a number of sales, marketing and business development roles within Cadbury Schweppes' confectionery business.
Dallas will lead Payne's ongoing growth programme, positioning the business as a supplier of total packaging solutions that combine easy opening and closing with brand protection, promotion and consumer information.
The Payne business currently comprises operations in six countries serving a global customer base, supported by an in-house design studio, research and development facilities and state-of-the-art printing equipment. Customers include leading companies in the pharmaceutical, health and beauty, and food and drink markets.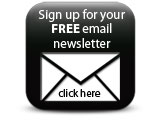 The company is part of the coated and security products division of Filtrona, an international supplier of speciality plastic, fibre and foam products.
Companies