Peakdale adds two new team members to extend its biological offering
Christopher Doe and Sascha Hartmann join the UK firm
Peakdale Molecular has added two new members to its team to extend its biology and integrated drug discovery offering.
Christopher Doe joins the UK firm as Head of Biology, while Sascha Hartmann joins the business development team as Business Development Manager – Biology Services.
Doe, who will be based at Discovery Park in Sandwich, Kent, joins the Peakdale team with extensive experience of drug discovery and pre-clinical development gained across multiple therapeutic areas. His most recent role was Head of Systems and Safety Pharmacology at Almirall, Barcelona, Spain and prior to this he held positions at GSK and Pfizer.
Christopher Doe
He will be responsible for driving the strategy and growth of the biological sciences offering and extending Peakdale's ability to deliver fully integrated drug discovery programmes across multiple protein target classes.
Hartmann joins Peakdale with nearly 20 years of experience in the biotech and pharma industries. After gaining his MSc in Chemistry from the University of Darmstadt, he began his career as an organic chemist in the Isotope and Metabolite Synthesis laboratories at Sanofi working on isotopically labelled compounds for preclinical ADMET studies. In 2001 he joined Merck Sharp & Dohme as a Medicinal Chemist contributing to a range of discovery programmes in depression and Alzheimer's research. He then moved on to Selcia, initially as a radiochemist but later taking a commercial role within the Business Development function, where he helped grow the custom radiosynthesis offering.
Sascha Hartmann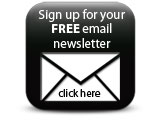 Peakdale, a provider of drug discovery services to the pharmaceutical and biotech market, is part of the Concept Life Sciences Group which was formed following the acquisition of Peakdale Molecular, Scientific Analysis Laboratories and Resource & Environmental Consultants. The integrated group further expanded following the acquisition of CXR Biosciences and Agenda1 Analytical Services in 2015 and offers a comprehensive range of services to clients in the pharmaceutical, biotech, agrochemical, petrochemical, chemical, food, environmental and consumer industries.
Companies