Penn Pharma invests in contained roller compaction technology at plant in Wales
Gertels Mini-Pactor can be used from 1kg development scale up to 100kg per hour at production scale
Penn Pharma, a PCI company, has invested in a contained Gerteis Mini-Pactor expanding the services offered at its solid dose contained manufacturing facility at Tredegar in South Wales.
Penn Pharma has 20 years of experience in the use of roller compactor technology for pharmaceutical manufacturing and understands the importance of applying this technology to address specific technical challenges.
The new contained roller compactor will increase the company's ability to provide additional solutions for growing market demand for the processing and manufacturing of solid dosage forms containing potent molecules.
Roller compaction provides a granulation method for materials that are heat and moisture sensitive. It avoids the use of liquid and high temperatures associated with wet granulation and subsequent drying methods. The Gerteis Mini-Pactor offers a patented proven design that enhances powder flow as well as effective containment using Skan isolator technology and integrated cleaning systems. The process is easily scaleable facilitating shorter and less costly development programmes.
Mark Dean-Netscher, Vice President of International Operations at Penn Pharma, said: 'We have recognised and responded to a growing need within the industry for continuous granulation methods by developing our dry granulation capabilities. This roller compactor can be used from 1kg development scale up to 100kg per hour at production scale, without the need for additional scale-up work. This will significantly reduce our clients' costs and allow products to be developed and delivered to market far quicker.'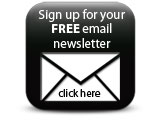 Penn Pharma was acquired by Packaging Coordinators, Inc (PCI) in August 2014 and the company will be fully integrated into PCI throughout this year.
Featured Companies