PerkinElmer to open new technology centre in Shanghai
Expands the company's presence in China and consolidates three current Shanghai locations
PerkinElmer, a global technology company serving the health sciences and photonics sectors, is to open a new technology centre in Shanghai, China, that will expand the company's presence in that country and consolidate three current Shanghai locations.
The centre will bring together PerkinElmer's sales, service, customer care and technology support functions, and also serve as the company's regional headquarters for greater China.
The centre is located at Zhangjiang Bio-Pharma Park in Pudong New Territory, Shanghai, China. In addition to accommodating PerkinElmer's current operations, the space allows for easy expansion to support further product and application development.
'The Technology Center furthers PerkinElmer's commitment to expanding in China, which is a rapidly growing market,' said Gregory L. Summe, PerkinElmer chairman and ceo.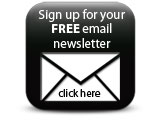 Companies