Pfizer hires senior vp for Specialty Care Business Unit
Yvonne Greenstreet replaces Michael Berelowitz, who has retired
Yvonne Greenstreet has been appointed as senior vice president and head of medicines development for Pfizer's Specialty Care Business Unit.

Greenstreet has taken over from Michael Berelowitz, who has retired after a distinguished 14-year career at Pfizer. She will report directly to Geno Germano, president and general manager of the Specialty Care Business Unit and join his leadership team.

Dr Yvonne Greenstreet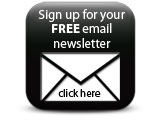 Greenstreet joins Pfizer after an 18-year career with GlaxoSmithKline (GSK), where she most recently was senior vice president and chief of strategy, Research and Development. Her work spans clinical development, medical affairs, health economics, outcomes research, regulatory affairs and portfolio management. At GSK, she led the development of small molecules and biologics in several therapeutic areas, including musculoskeletal, immunology/inflammation, gastrointestinal, urology, ophthalmology and anti-infectives. She had also been responsible for clinical development and medical affairs for GSK's European business.

Before joining GSK, Greenstreet practised medicine in the UK's National Health Service and gained experience in medicine at a number of leading teaching hospitals in London.
Companies