Pfizer signs deal with Bind Therapeutics
To develop and commercialist Accurins using Bind nanoengineering technology
Pfizer will pay Bind Therapeutics, a US-based clinical-stage biopharmaceutical company, at least US$200m in a global collaboration to develop and commercialise Accurins using small molecule targeted therapies. The collaboration aims to use Bind's Medicinal Nanoengineering technology to impart tissue and cellular targeting capabilities to molecularly targeted drugs.
Bind, based in Cambridge, Massachusetts, could receive up-front and development milestone payments totalling US$50m and is eligible for $160m in regulatory and sales milestone payments for each Accurin commercialised, as well as tiered royalties on potential future sales.
'This is our second collaboration focused on developing novel Accurins based on Bind's platform for targeted and programmable therapeutics and further validates the importance of targeted nanomedicines as a strategic technology for the pharmaceutical industry,' said Scott Minick, President and CEO of Bind.
In January, Amgen said it would pay as much as $180.5m for the right to develop cancer drugs using Bind's technology.
Accurins are said to have superior target selectivity and the potential to improve patient outcomes in the areas of oncology, inflammatory diseases and cardiovascular disorders. By using its Medicinal Nanoengineering technology, Bind can develop Accurins that outperform conventional drugs by selectively accumulating in diseased tissues and cells. The result is higher drug concentrations where needed with minimal off-target exposure, leading to much better effectiveness and safety.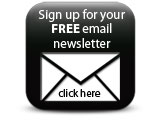 Bind's leading product candidate, BIND-014, is currently entering Phase II clinical testing in cancer patients. It selectively targets a surface protein upregulated in a range of solid tumours.
Companies