Pfizer to close pain R&D centre in Cambridge, UK, with loss of 120 jobs
The company will continue to employ more than 2,500 people in the UK
Pfizer plans to close a research unit in Cambridge, UK, with the loss of 120 jobs.
The former Neusentis facility, located at Granta Park, is a discovery and development operation focused on treatments for pain.
Pfizer told Manufacturing Chemist in a statement that following a review of its R&D strategy 'to ensure that it can develop breakthrough therapies that meet patient needs while driving a return on investment', it plans to reduce its investment in Pain as a dedicated early research and development area. This will therefore result in the closure of the facility.
Pfizer said it has entered into consultation with the people affected, which could result in the removal of up to 120 jobs.
The company added that it would continue to have a presence in Cambridge with its Device Centre of Excellence (DCOE), which is also located in Granta Park. This centre employs around 30 people and is Pfizer's Global Centre for the design and development of drug delivery devices such as injectors and inhalers.
'Over the past five years, Pfizer has advanced an open scientific innovation model where we utilise internal and external resources to investigate the most promising and exciting science,' the firm said.
'In practice this model has resulted in a number of new R&D investments in the UK. This includes the recent opening and launch of two important world-leading research assets in the form of the Genetic Medicines Institute (GMI) and the Rare Disease Consortium (RDC), both located in London.'
Pfizer emphasised that it has approximately 400 research collaborations and strategic alliances with scientists, academics and clinicians across the UK. It is also a partner in the Dementia Discovery Fund, which brings together industry, UK government and Alzheimer's Research UK to finance and deliver new drug approaches for dementia by 2025.
The company added that it will continue to employ more than 2,500 people in the UK.
'Difficult decisions need to be made even in areas where we had hope for meaningful progress,' the firm said.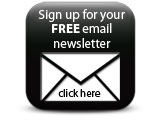 'However, we will continue to make investments in the most promising areas of scientific innovation in the UK and elsewhere around the world.'
Companies