Pfizer to trim workforce by 6,000
Biotechnology | Finance | Equipment
Will close eight manufacturing plants worldwide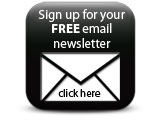 Pfizer plans to cut 6,000 jobs, or 18% of production staff as it consolidates manufacturing capacity following the acquisition of Wyeth.

The drugmaker says it will close eight manufacturing sites in Ireland, Puerto Rico, and the US over the next five years and reduce operations at six other plants in Germany, Ireland, Puerto Rico, UK and US.

'The restructuring of our global plant network is critical to our efforts to remain competitive so that we can continue to meet patient needs and expand the access and affordability of our medicines,' said Pfizer Global Manufacturing President Nat Ricciardi.

'We must continue to adjust to the fast-changing and extremely competitive environment in which we operate.'

Under the restructuring plan, Pfizer will cease manufacturing at three solid-dose sites that manufacture tablets and capsules: Caguas in Puerto Rico; Loughbeg in Ireland; and Rouses Point, NY, in the US.

The company plans to phase out pharmaceutical solid-dose manufacturing at Guayama, Puerto Rico, although consumer healthcare operations will be expanded at the site.

Two aseptic facilities that make sterile injectable medicines will close in Dublin, Ireland and Carolina, Puerto Rico.

Other closures include biotechnology plants in Shanbally, Ireland and Pearl River, NY, in the US, and consumer healthcare products at Pearl River and a plant in Richmond, VA in the US.

Pfizer said the Pearl River site would remain its centre of excellence for vaccine r&d. Consumer healthcare r&d will also continue in Richmond. In both Pearl River and Richmond, r&d jobs will be unaffected by the closures.

Plants in Sanford, NC, and Andover, MA, in the US and Havant, in the UK, plus two solid-dose facilities at Illertissen, Germany and Newbridge, Ireland are also expected to see reductions.

Pfizer said the closures could take place at any time between 18 months from now and five years depending on the complexity of operations, the amount of time required for product transfers and other business requirements.

Pfizer currently operates 78 plants internationally and has a workforce of around 33,000 people. It had 40 manufacturing sites before the acquisition of Wyeth last October.


Companies