Pfizer wins EU approval for wider use of Prevenar
Pneumonia drug now authorised for use in adults aged 50 and older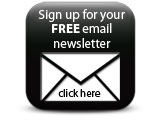 Pfizer has received wider approval for its pneumococcal conjugate vaccine, Prevenar 13, from the European Commission. 


The vaccine is now authorised for use for adults aged 50 and older after the European Commission conducted a review of clinical immunogenicity and safety data involving more than 6,000 adult patients.

Emilio Emini, chief scientific officer of vaccine research at Pfizer, said Prevenar 13 'has the potential to prevent invasive pneumococcal disease in adults aged 50 and older – a time of life when the risk for contracting the disease begins to increase.'

The vaccine protects against 13 strains of pneumococcal disease caused by Streptococcus pneumoniae in this age group.

Prevenar 13 was first introduced for use in infants and young children in December 2009 in Europe and is now approved for such use in more than 100 countries worldwide.


Companies