Pharmatek adds further spray drying capacity
The cGMP addition is a response to demand for improved pharmaceutical solubility
Catalent Pharma Solutions, provider of delivery technologies and development solutions, is increasing spray drying capacity at its Pharmatek facility in San Diego, California (USA) with the installation of an additional GEA Niro Mobile Minor unit.
The expanded capabilities are being introduced in response to market demand for solubility enhancement solutions, and are expected to be validated for cGMP use by the end of April 2017.
To further support the development of spray-dried dispersions, Catalent has also installed a third Gerties Mini-Pactor at its San Diego site. A high pressure, precision roller compactor, the Mini-Pactor is expected to be validated by early May 2017.
Catalent acquired Pharmatek Laboratories in September 2016, to add early-phase drug development capabilities from preclinical to clinic, bring spray drying into Catalent's portfolio of drug formulation and delivery technologies, and expand Catalent's capability for handling highly potent compounds.
Catalent's Pharmatek site in San Diego is a cGMP site that employs nearly 200 people, providing development and analytical services for more than 120 molecules annually.
The facility comprises 68,000 square feet of laboratory, manufacturing and support space, with two analytical labs, two formulation labs, four engineering rooms and nine certified ISO class 8 manufacturing suites.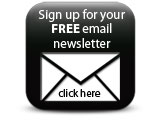 The site also features 18,000 square feet of laboratory, manufacturing and support space dedicated to development and manufacturing of highly-potent compounds.
Companies