Piramal Healthcare invests US$2.5m to expand commercial ADC capacity
Contract Manufacturing | Finance
The upgrade will give Piramal two commercial grade ADC suites at Grangemouth in the UK
Piramal Healthcare is to invest US$2.5m at its FDA approved plant in Grangemouth, UK to upgrade one of its antibody drug conjugate (ADC) manufacturing suites, from clinical phase to commercial grade, in response to customer demand.
The upgrade will give Piramal two commercial grade ADC suites at the Grangemouth facility, while retaining clinical phase manufacturing capacity in other suites on site.
Vijay Shah, Executive Director and Chief Operating Officer of Piramal Enterprises, said: 'This investment, supporting an emerging and exciting platform in the field of oncology treatment, aligns completely with our values as an organisation. We view ADCs as a strategic area of growth for our Pharma Solutions Business and this investment demonstrates our intention to support our customers with facilities and capacity that can support them into commercial supply.'
ADCs are targeted therapies designed to deliver a drug payload to cancer cells while minimising the adverse effects on normal healthy cell and Piramal was a pioneer in their commercial manufacture.
Continued growth in the ADC market and customer demand have led to this latest investment
The batch size offered from the Grangemouth facility ranges from 1–1.5kg and Piramal has capacity for further expansion on site if required. As part of the investment, the areas supporting the manufacturing suite will also be upgraded to provide new areas for buffer preparation, equipment preparation and antibody freeze/thaw.
Piramal also intends to expand its Proof of Concept (POC) offer at Grangemouth for pharma companies looking to demonstrate antibody and/or toxin suitability for use as an ADC.
'Continued growth in the ADC market and customer demand have led to this latest investment,' said Aidan Walker, President, Formulation Services.
'As part of our POC offer we draw on our vast experience in ADCs to supply model antibodies, the corresponding target cell lines, and non-proprietary toxins, to demonstrate suitability of client materials for use in ADC conjugation.
'We have worked on over 65 ADC candidates and over 30 different ADC drug linkers to date and also have experience with PEGylation, chelating conjugates for radioimmunotherapy and protein toxin conjugates.'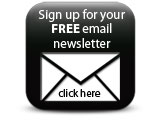 The announcement follows last October's alliance with Fujifilm Diosynth Biotechnologies to offer seamless contract development and manufacture of ADCs.
Featured Companies