Piramal to invest US$11m at Morpeth facility in the UK
Will expand threefold production capacity for hormonal products
Piramal is to expand its site in Morpeth, UK
Piramal Healthcare is investing US$11m at its Morpeth, UK facility to triple production capacity for hormonal products, including contraceptive pills and hormone replacement therapies.
The expansion will see the Morpeth site's production capacity increase by around two billion tablets a year.
Work on the new suite, which will house formulation, packaging coating and tableting equipment, will start at the end of the year, with mechanical completion anticipated within 12 months and full operations expected to begin following a six-month validation period.
Vijay Shah, Piramal Enterprises' Executive Director and COO, said: 'The production of hormonal products is a highly specialised, niche area. The Morpeth facility is our Centre of Excellence for these products and this expansion will greatly enhance our offer and potential for growth in this space.'
He added that the hormonal sector currently represents an $11bn market globally and is growing at 4–5% annually.
'With major competition limited to a small number of CMOs in Europe, Piramal sees major opportunities for growth in this area given our vast experience in this field, which spans more than 40 years.'
The 1,200m2 Morpeth facility, acquired from Pfizer in 2006, also houses Active Pharmaceutical Ingredient (API) production, general solid formulation production, and a range of clinical trial supply and research facilities. Piramal Healthcare provides late phase API services on an integrated manufacturing model across North America, Europe and Asia.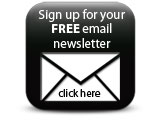 This latest investment follows Piramal Healthcare's decision to invest $2.5m at its FDA approved Grangemouth, UK, site to upgrade one of its antibody drug conjugate (ADC) manufacturing suites, from clinical phase to commercial grade. The upgrade will give Piramal two commercial grade ADC suites at the Grangemouth facility, while retaining clinical phase manufacturing capacity in other suites on site.
Featured Companies