Point-of-use leak test system FlexAct BT enhances integrity of single-use bags
The leak test system is validated to detect 30µm leaks across the entire range of Flexboy 2D bag volumes
As single-use bags are increasingly making inroads in commercial cGMP production, the industry requires greater assurance of single-use container closure integrity (SU-CCI) and more reliable leak test methods at the point-of-use.
Sartorius Stedim Biotech's FlexAct BT system enables end-users to implement the ASTM F2095-01 pressure decay test for Flexboy 2D bags at the point-of-use. The new testing solution is designed to detect leaks that could potentially occur during the transportation and handling of these bags.
The system features the Sartocheck 4 Plus Bag tester and a set of two plate holders that perform 100% pressure decay testing in a safe, fast, easy and reliable way.
Besides protecting the bag from mechanical stress, the holders also enable the test to be performed with a very small inflation volume at high pressure, ensuring a highly reproducible, accurate and sensitive leak test. Furthermore, porous spacers avoid the masking effect of a potential leak when the bag is pressed against the plates.
The leak test system is validated to detect 30µm leaks across the entire range of Flexboy 2D bag volumes — from 50 mL to 50 L — in less than 10 minutes. A MultiUnit test option can be used to test two single-use bags in parallel as well as to integrity test filters.
Provided with a robust validation package and onsite validation support, FlexAct BT is the safest, fastest, easiest and most reliable solution for point-of-use leak testing of single-use bags.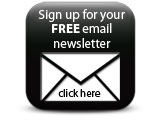 As part of Sartorius Stedim Biotech's innovative FlexAct family of flexible, ready-to-connect and configurable solutions, it improves the quality assurance of bag integrity, which is of paramount importance in critical process steps of cGMP commercial production of active pharmaceutical ingredients and medical drug products.
Companies