Priorclave features energy efficient autoclaves at Medica
The exhibition Medica (14-17 November 2016, Dusseldorf, Germany) is a popular event on the exhibition calendar for British autoclave manufacturer Priorclave
Visit Priorclave at Medica (14-17 November 2016, Dusseldorf, Germany)
It provides the ideal opportunity to showcase some of the latest developments in a range of energy efficient laboratory autoclaves and research steriliser that have gained a global presence, delivering durable and reliable autoclaves whatever the format – benchtop, top and front loading free-standing, double-door, stackable and powerdoor – to most countries across the worldwide.
Visitors to stand E02, Hall 1 will have the opportunity see first-hand the superb build quality of Priorclave autoclaves through the QCS EH150, a front loading 150L autoclaves incorporates a clear sided panel, giving a clear view of the clean, structured lines of the autoclave build.
One touch controls allow for easy adjustment of sterilising temperature and time for simple cycles to fully featured multi-programme operation.
In addition, the advanced microprocessor systems stores detail of the sterilising cycle, data such as temperature, pressure and time is held in an archive file.
Built to International Standards, the QCS EH150 autoclave incorporates epoxy coated panels and frame members treated with an anti-bacterial agent which is highly effective against all bacteria and fungi including MRSA, E.coli, Listeria, Legionella, Campylobacter, Salmonella and Pseudomonas, helping to preventing cross contamination within the laboratory.
This laboratory autoclave will appeal to laboratory managers in diverse industrial sectors such as food, drink, dairy, pharmaceutical, agricultural, education, healthcare as well as numerous research and educational institutes within the public sector.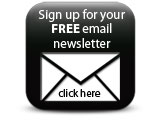 From its own UK design and manufacturing centre, Priorclave ships around the world, this global brand supported fully from the dedicated UK support team and well as an approved network of authorised agents.
Companies