Record amount awarded for research to reduce animal experiments
NC3Rs announces funding of £5.1m
Dr Vicky Robinson: I am impressed by the diverse projects that we have selected for funding. Picture credit: DCS Studios. Copyright: NC3Rs
The UK's National Centre for the Replacement, Refinement and Reduction of Animals in Research (NC3Rs) has announced 21 new grants totalling £5.1m for research aimed at reducing the use of animals in science. This is the largest single allocation of funding ever made for 3Rs research in the UK.
The money will fund projects that will find new ways to advance the 3Rs in research programmes in which animals are used, from the causes of cancer and liver fibrosis to understanding the transmission of influenza virus and the effect of drugs on bone formation during osteoporosis. Many of the projects involve multi-disciplinary teams, with biologists working with computational and mathematical modellers through to animal behaviour experts collaborating with neuroscientists.
Much of the new research focuses on developing cutting edge techniques, such as a novel nebuliser and cell culture system that will replace ferrets used for influenza research, and adapting MR Elastography, a non-invasive imaging technology which measures the elasticity of tissues, to take heart function measurements in rodents. Innovative approaches will also be used to assess the welfare of non-human primates used in neuroscience research, including measuring the changes in the length of the ends of chromosomes in white blood cells as a novel marker of chronic stress.
A record amount has been awarded this year, after additional contributions from the main funding bodies to the NC3Rs – the Biotechnology and Biological Sciences Research Council (BBSRC) and the Medical Research Council (MRC).
Dr Vicky Robinson, chief executive of NC3Rs, said: 'The awards will ensure the UK continues to lead the world in developing new ways to minimise the use of animals in research and testing and improve animal welfare.
'I am impressed by the diverse projects that we have selected for funding, which demonstrate the commitment to the 3Rs by some of the UK's leading scientific teams.'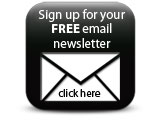 The latest awards bring the Centre's investment since 2004 to over £30m on 131 different grants.
Companies