Report examines the unique profile of cell and gene therapy recruitment
The new report examines talent shortages forcing companies to think outside the box by looking more widely for transferrable skills.
Founding team talent formula according to RSA Group
Global life sciences executive search firm, The RSA Group, has published the latest of its Talent Equity Reports, this one on Cell and Gene Therapy Report 2019.
The new report looks at the cell and gene therapy (C&G) sector and the profile of leadership teams that are driving the most significant period of progress in drug development for many years.
The results show how a strong balance of science and commercial expertise flexes over the lifetime of drug development to bring the drugs to patients, and how different skills and personalities are needed along the journey.
C&G companies face a unique set of challenges that set them apart from the rest of the sector. While developing some of the most exciting new therapeutics that we have seen for decades, these companies are subject to the pressures of delivering complex innovations in very short timeframes, meaning that management teams need to be built faster and be more broadly-based than in purely R&D focused drug discovery enterprises. Talent shortages are also a significant problem, forcing companies to think outside the box and challenge conventional wisdom by looking more widely for transferrable skills.
The report features the results of the RSA Group's search for the most prosperous C&G companies worldwide, both public and private, identifying the characteristics of industry leaders, including CEOs, CFOs, COOs, CMOs and CSOs, who are successfully bringing value to shareholders while tackling challenges in pricing, manufacturing, supply chain transportation and product security.
"We've added insight based on our deep experience of finding Board and Executive leaders for C&G organisations across the world," said Nick Stephens, Executive Chairman at The RSA Group.
"C&G companies require a new type of leadership model – they must show adaptability, agility and the ability to evolve as their company progresses, meaning the team you start with may not be the team you finish with," Stephens added.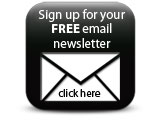 Companies