Rhenovia to accelerate search for new treatments for rare diseases
Firm will initially build a new biosimulation platform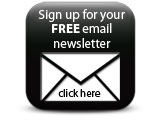 French biotech Rhenovia Pharma has initiated drug research programmes in rare, orphan and neglected diseases.

Rare diseases affect fewer than one in 2,000 people, with 80% caused by genetic defects. They also include rare forms of cancer, auto-immune disorders, congenital malformations, infectious diseases and intoxications.

No cures exist for most rare diseases. The only currently available treatments are those that improve the quality of life.

Rhenovia's initial focus will be on Huntington's disease (HD) and Duchenne muscular dystrophy (DMD).

As a first step, Mulhouse, France-based Rhenovia is building a new biosimulation platform (Rhenoms Stri) aimed at modelling the complex interplay between biological mechanisms in striatum, the brain region that is most affected in HD. HD is particularly difficult to treat because of the spectrum of symptoms it causes, involving involuntary movement disorders, cognitive deficits and psychiatric manifestations.

'It is exactly because of these varied and often opposite syndromes that the biosimulation approach is probably the most appropriate strategy in the search for new treatments,' said Serge Bischoff, president and chief executive of Rhenovia.

'It will allow us to integrate the complexity of the biological systems affected by HD and to address the multifactorial nature of this disease.'

The objective of Rhenovia's HD programme is to provide new tools and solutions to optimise the Drug Discovery and Development (DD&D) process and accelerate the search for new treatments and medications, not only for relieving symptoms, but also for modifying the course of the illness. A further objective is to consolidate Rhenovia's pipeline of drug candidates.

A second direction in Rhenovia's programme is the development of a modelling and simulation platform to understand better the basic mechanisms underlying cognitive impairment and mental effects associated with muscular dystrophies with a first focus on DMD.

'This choice is dictated by our privileged partnership with the French Association against Myopathies and also by the urgent medical need of DMD patients for specific treatments of syndromes linked to the deterioration of some brain functions,' added Bischoff.

'Strengthening our efforts in the domain of neglected, and especially rare diseases, will not only contribute to a better understanding of the biological mechanisms and pathological manifestations underlying these diseases, but will also markedly consolidate the biosimulation technology mastered by Rhenovia.'

The progress made by in the last two years is expected to bring significant advances by simulating deficits of rare diseases to help shed light on the neurodevelopmental (such as autism), neurodegenerative (such as Alzheimer's) and psychiatric diseases (such as depression and schizophrenia) affecting broader patient populations.


Companies