Richard Torbett to join ABPI
To lead the commercial team as Executive Director – Commercial UK
Richard Torbett
The UK's Association of the British Pharmaceutical Industry (ABPI) has appointed Richard Torbett as Executive Director – Commercial UK. He takes up the role at the end of this month.
Torbett will lead the commercial team and his main focus will be on pricing, the Pharmaceutical Price Regulation Scheme (PPRS), health technology assessments (HTA) and value assessment, as well as market access in the UK. He will be working closely with the NHS on all aspects of medicines use, procurement and distribution and supply.
Before joining the ABPI, Torbett was Chief Economist and Director of Strategy at the European Federation of Pharmaceutical Industries and Associations (EFPIA). Prior to this, he spent six years working at Pfizer, where he was Senior Director and Head of International Affairs.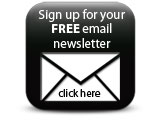 Welcoming Torbett's appointment, Alison Clough, Acting CEO of the ABPI, said: 'With his wealth of knowledge and expertise, Richard will be very well placed to direct the ABPI's commercial strategy and to lead the UK commercial team. His experience in both government and the pharmaceutical industry will prove invaluable when addressing the issues of access and use of new medicines in the NHS and in leading discussions with the Department of Health around the PPRS.'