Roche to axe 1,000 jobs in the US
Will close r&d site in Nutley, New Jersey and transfer activities to Switzerland and Germany
Roche plans to cut 1,000 jobs in the US by closing a research and development site in New Jersey.
The Basel, Switzerland-based firm says the closure of the site in Nutley, NJ, is 'expected to result in a reduction of around 1,000 positions' and that the r&d activities conducted there will be consolidated in Basel and Schlieren (Switzerland) and Penzberg (Germany), focusing on oncology, virology, metabolism and neuroscience.
The consolidation, which will be completed by the end of 2013, will result in about 80 more jobs in Switzerland and Germany.
Roche says it will continue to have a presence on the US East Coast with a new Pharmaceuticals Translational Clinical Research Centre, which will be operational in 2013 and employ around 240 people.
The Roche Group overall employs 20,800 people in the US and continues to invest in r&d there through its Genentech organisation, which is based in South San Francisco and is not affected by this reorganisation.
Roche says the reorganisation will enable it to reallocate resources to a growing number of clinical programmes and as a result keep overall r&d costs stable.
The firm will publish details of the expected financial impact of the planned measures, in particular one-time costs associated with the closure of the Nutley site, as part of its half-year results announcement on 26 July.
The financial outlook for 2012 remains unchanged.
Jean-Jacques Garaud, head of Roche Pharma Research and Early Development and member of the Enlarged Corporate Executive Committee, will leave the company on 30 June. Mike Burgess, currently Global Head Oncology and Large Molecule Research, will become acting head of Roche Pharma Research and Early Development on 1 July.
Roche's chief executive Severin Schwan said: 'Our r&d programmes were exceptionally successful over the last 18 months, with 24 out of 28 late-stage clinical trials delivering positive results. The overall number of programmes in clinical development has grown substantially.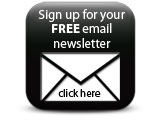 'The planned consolidation of our research and early development organisation and the refocusing of r&d activities in Switzerland and Germany will free up resources that we can invest in these promising clinical programmes while also increasing our overall efficiency.'
Companies