Romaco addresses latest US compliance issues
Romaco Hapa has been working closely with a number of pharma manufacturers on the implementation of Reduced Space Symbology codes
Standard symbologies may not be suitable to meet new US FDA guidelines requiring each unit dose of pharmaceutical products administered by health professionals to be coded, so Romaco Hapa, a leader in on-demand printing for pharmaceutical packaging, has been working closely with a number of pharma manufacturers on the implementation of Reduced Space Symbology (RSS) codes on unit dose blisters. This compact code technology includes fields for both fixed and variable data, such as lot and expiry date.
With the Romaco Hapa 730 Digiprint, codes are generated automatically and imported into the relevant artwork immediately prior to the production run using Hapa's Place-It software. This method is totally secure and allows users complete autonomy in the production of instant, high-quality print.
For online verification, Romaco Laetus will demonstrate its 2D-Cosi 8x0 scanner, which is configured for a variety of symbologies, including the Pharma-Code, Data Matrix code, 2D-Pharmacode, RSS code and the PDF417 code.
The company will also be showing the Noack 623 blisterpacker with the Pill protect secondary barrier system for pharmaceutical blisters Ð the first child-resistant blister solution to achieve BS8404 certification. The first system will be installed at a pharmaceutical packaging company this month.
The Noack 623 will be shown as part of a complete blister line in conjunction with a Promatic P91 intermittent motion horizontal cartoner, which has an output of up to 90 cartons/minute. Its modular design provides for use of a wide range of simple and reliable automatic feed systems - suitable for such diverse products as blisters, bottles, sachets and tubes. Ancillary equipment on the line will include a Hapa 230 UV flexo foil printer and a Garvens S2 checkweigher.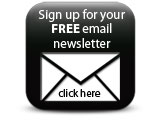 Web-Technology (wt) is an innovative concept employed by Romaco Laetus to administer intelligent sensors and cameras for packaging inspection. The Laetus Polyphem wt40 is a high-performance colour camera system for the inspection of tablets, capsules and other objects in blisters or trays. The first pharmaceutical blister inspection system to offer Megapixel resolution, the Polyphem wt40 is notable for its ease of use and array of features.
Companies