SAFC adds EX-CELL Advanced to portfolio for scalable biopharma manufacturing
First product is a batch media system for use in CHO cell lines
SAFC Commercial, the contract manufacturing business of Sigma-Aldrich, has added the EX-CELL Advanced product line to its portfolio.
The company says the new product line provides for increased performance, streamlines regulatory compliance, and offers supply chain security.
The first EX-CELL Advanced product is a batch media system for industrial CHO cell lines, including SAFC's proprietary CHOZN cell line.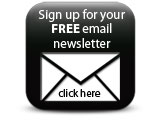 In tests, the EX-CELL Advanced CHO fed-batch system outperformed other commercially available equivalents by displaying significantly higher titres, the company says.
Companies